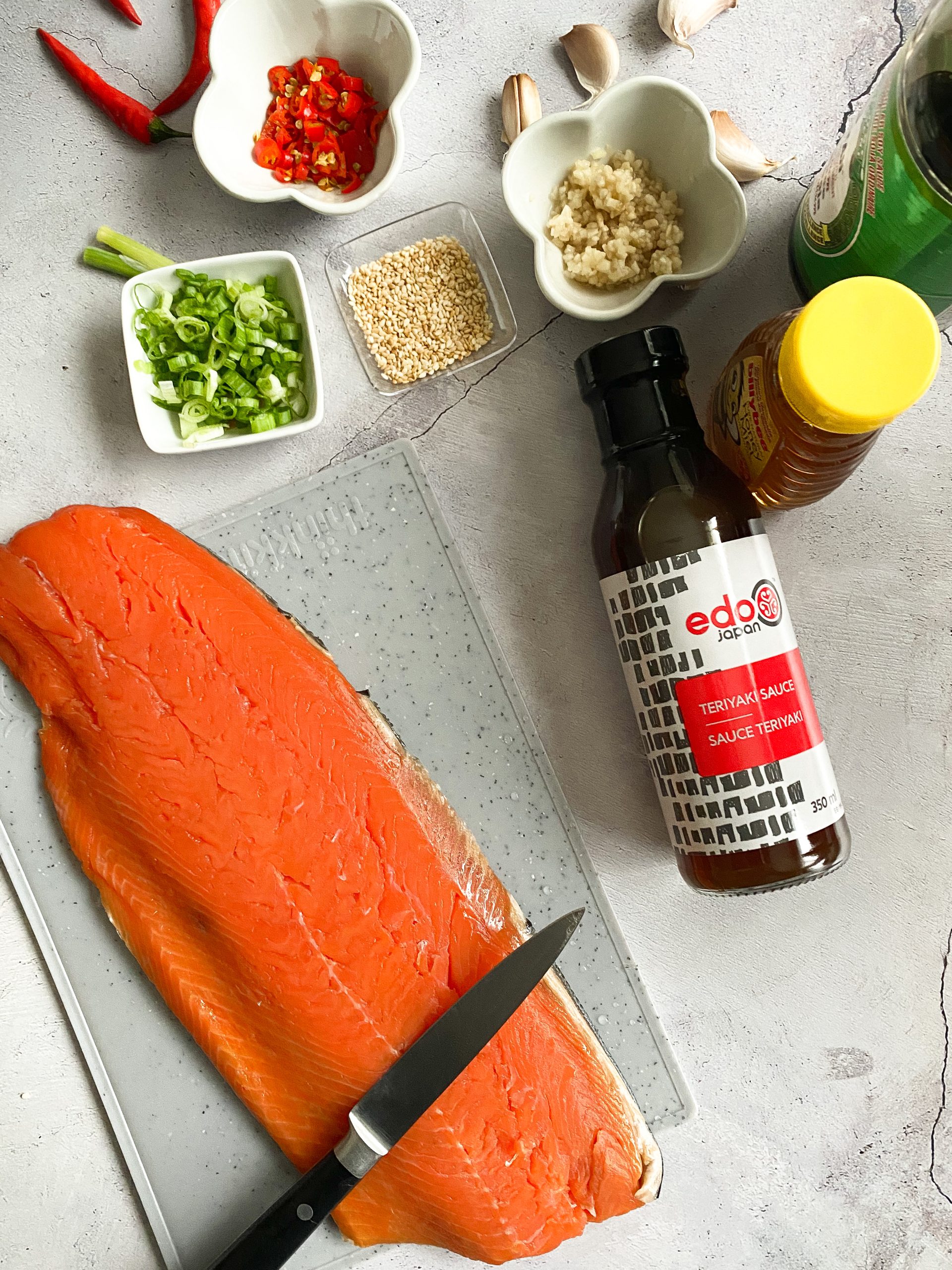 Fall in LOVE with Teriyaki! Enjoy this delicious Salmon Bites recipe curated by @hungrycoupleyyc.
Salmon is a go-to for healthy weekday meals because it is healthy and rich with omega-3 fatty acids, and protein but wanted to try something new to spice up our regular recipes🌶.
This easy, delicious and spicy recipe was an instant hit that's sure to become one of your go-tos as well. It's so versatile and can be added to rice bowls, on top of noodles, or larger pieces can be prepared with a side of veggies and rice.
These Spicy Teriyaki Salmon Bites are one of our favorite weekly meals because they're super easy and quick to put together, plus they're DELICOUS! Whether you're a beginner in the kitchen or a masterchef we're sure these Teriyaki Salmon Bites will make you fall in love with Teriyaki!
We highly recommend cutting the salmon into larger pieces if you like making salmon bowls, adding squeeze of lemon juice for added acidity, and optional black sesame can be used for flavor.
Prep time: 25 Minutes
Cook time: 15 Minutes
Ingredients
Serving size: 3
1 lb fillet Wild pacific Salmon (farmed)
1 Tbsp oil
2 oz honey
2-3 cloves garlic, minced
2-3 red chili (depending on level of heat)
¼ cup low sodium soy sauce
¼ cup Edo Teriyaki sauce
Chopped green onion
Roasted sesame seeds
Steps
Cut Salmon into 1 inch cubes (leave skin on).
Combine all marinade ingredients in a bowl and full mix.
Add Salmon to marinade. Cover and refrigerate for 15 minutes.
In a large pan add oil, marinade, and honey. Stir together until sauce starts to thicken and bubble.
Add salmon cubes and pan fry for 2 mins each side.
Plate & Garnish with sesame seeds, green onion, and toothpicks. Enjoy!