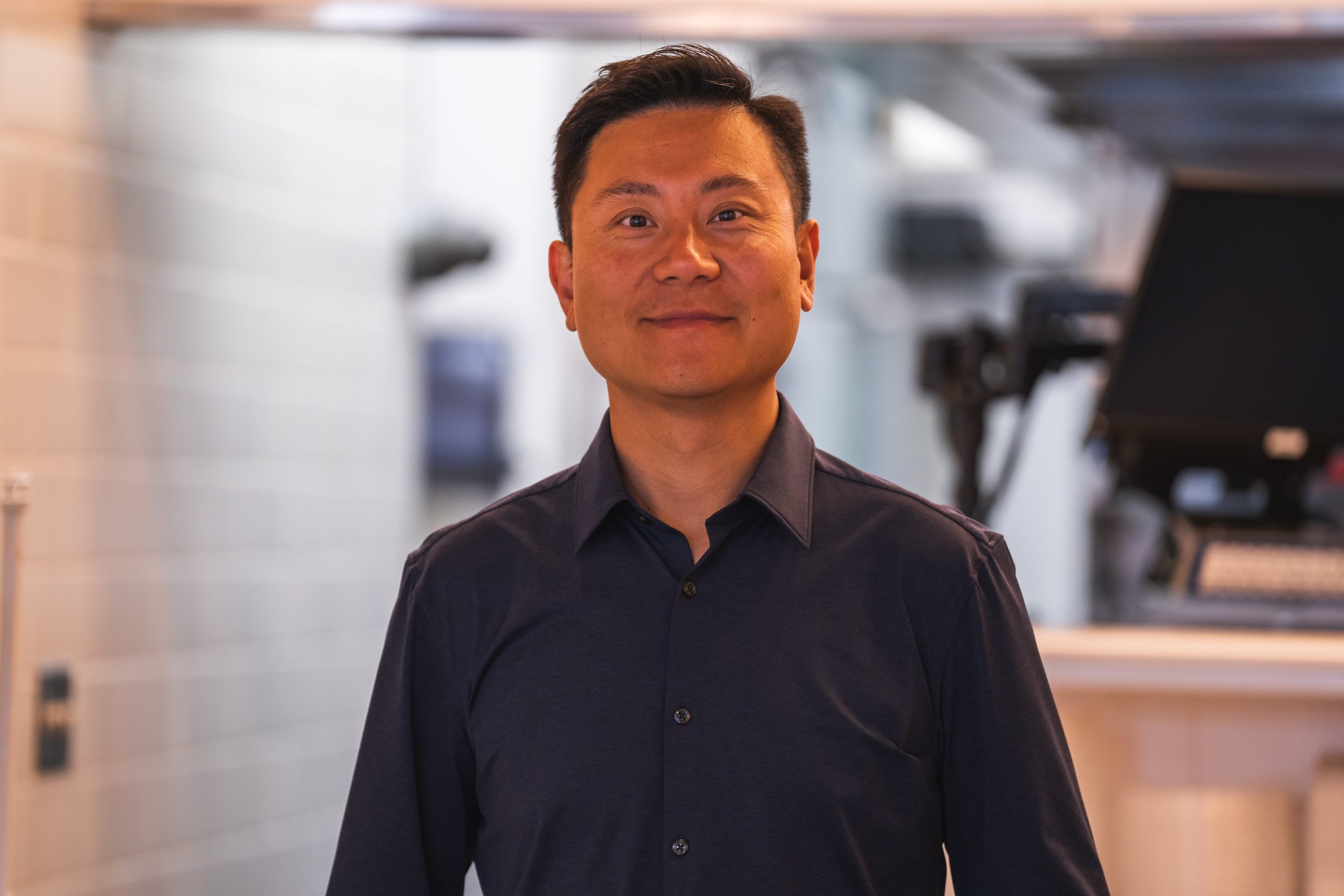 Meet franchisee Kelvin Zhang, the sole owner of four Edo Japan (Edo) locations, including Edo Callingwood, Emerald Hills and Wye Road in Edmonton, AB, as well as the Vegreville Power Centre location in Vegreville, AB, just outside of Edmonton.
Kelvin's journey with Edo began in November of 2018 when, upon the recommendation of a friend and fellow Edo franchisee, Kelvin applied for and was ultimately awarded the Callingwood location in Sherwood Park. Without any previous experience in the restaurant industry, Kelvin ran with this new venture and found both success and a passion for delivering fast, fresh and delicious food to his customers day in, day out. His quick success at the Callingwood location led to the budding restauranteur being offered additional Edo franchise opportunities, and by November of 2019 Kelvin was awarded two additional locations: Emerald Hills and Wye Road.
Three restaurants kept Kelvin busy, especially through the COVID-19 pandemic, as Kelvin visited each of his locations daily to provide support and reassurance to his staff throughout the uncertainty brought on by the pandemic. Kelvin credits the ongoing support from Edo management and the strength and resiliency of his staff for helping his business endure the headwinds faced across the restaurant industry in 2020, allowing him to continue his growth plans moving forward. Kelvin just recently celebrated the recent opening of his fourth franchise location, Vegreville Power Centre, in March 2022.
As a long-time fan of Edo's Japanese-inspired menu, Kelvin was already familiar with the brand's strong reputation here in Alberta, where the brand is synonymous with delicious, made-to-order dishes and friendly service.
While Kelvin still enjoys the Beef Noodlefull Bowl as one of his favourite menu options, he has recently become a fan of a customer-inspired order – a custom order of Teriyaki Salmon with Shrimp, with the noodles subbed out for rice.
When he's not at one of his four Edo locations, you can find Kelvin playing soccer or golf, or spending some quality time with his wife and three children. Stop by any of his restaurants to say hi – whether he's onsite or busy at another location, his friendly staff would love to greet you and serve you a delicious, freshly-made Edo meal. Maybe you can even try Kelvin's new favourite dish!
FUN FACTS
Locations: Callingwood, Emerald Hills and Wye Road in Edmonton, AB and Vegreville Power Centre
Started in: 2018
Favorite Meal: Beef Noodlefull Bowl