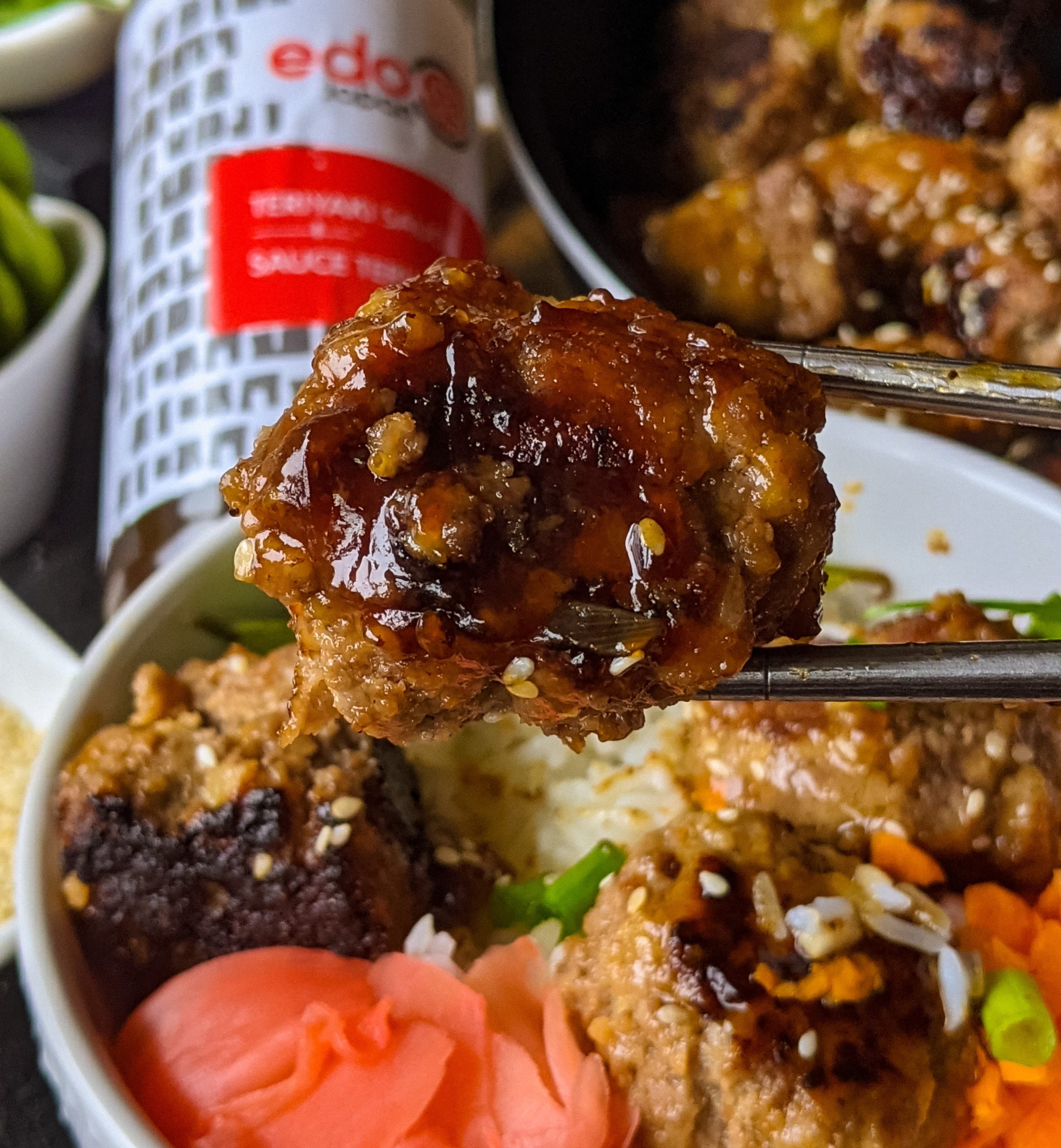 We paired up with @VantasticFeasts to create a delicious recipe using Edo's Signature Teriyaki Sauce. Enjoy this amazing Teriyaki Meatball recipe!
Join me in creating delicious teriyaki meatballs using @edojapanofficial bottled teriyaki sauce! There's a reason why this sweet and tangy sauce is the best teriyaki sauce you'll ever taste and you'll find that a little goes a long way in terms of flavour! These saucy meatballs pair so well with white rice, pickled ginger and carrots, and edamame and the whole meal is quick and easy to put together. See below for the recipe – and happy cooking!
Prep time: 20 Minutes
Cook time: 10 Minutes
Ingredients
Serving size: 4
1 pound ground beef
1 large egg
¼ cup of breadcrumbs (or enough to make the mixture blend)
2 pressed garlic gloves
1 onion
½ cup of Edo Japan's Signature Teriyaki Sauce
A pinch of pepper
Sesame seeds and green onion for garnish
Steps
Mix all the ingredients together until well combined and roll the mixture into bite sized meatballs.
Heat up a frying pan on medium high heat and when the pan is hot, carefully place the meatballs in the pan and cover (note that you can also first bake your meatballs in the oven).
When the meatballs are fully cooked, add 1 cup of Edo Japan's Signature Teriyaki Sauce to the frying pan and allow the sauce to simmer and thicken.
When the sauce is simmering and your kitchen smells delicious, serve the meatballs on top of freshly cooked rice and sprinkle green onion and sesame seeds.
Enjoy with your favourite pickled vegetables such as carrots and ginger!