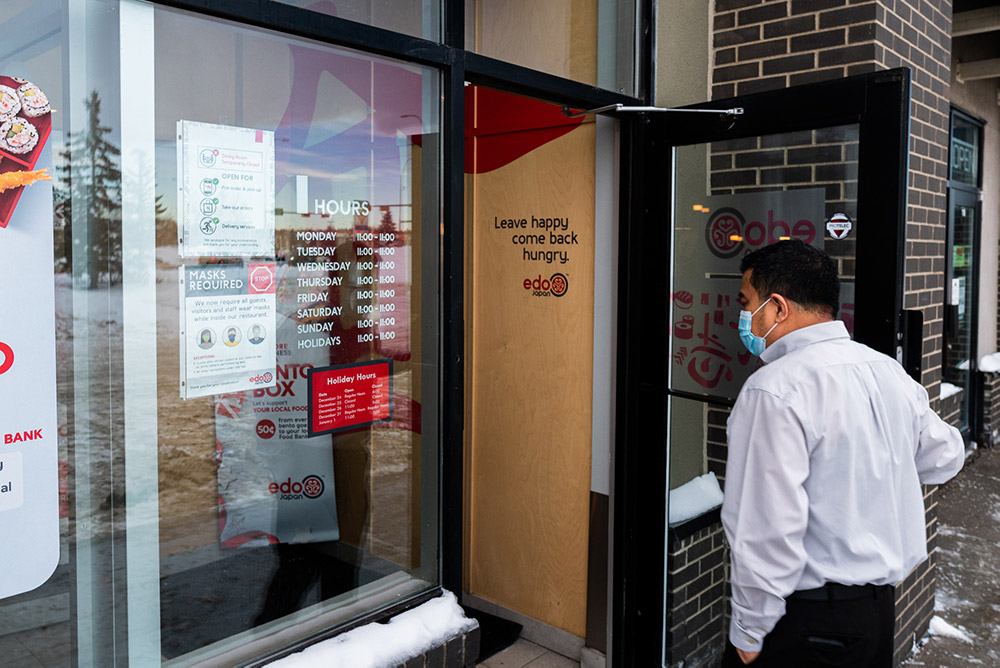 Edo's Supervisors are the friendly faces that work collaboratively with their team to create LEGENDARY guest experiences during every customer transaction, every day! Reporting to the Store Manager, the Supervisor will have previous supervisory experience, excellent communication skills, demonstrated ability to solve problems, and must have the ability to successfully manage and motivate a team on a daily basis. You got this if:
YOU possess previous supervisory experience
YOU have previous Food and Beverage experience (it's ok if you don't, we all start somewhere!)
YOU are detail-oriented, with the keen ability to be accurate and prompt in executing tasks
YOU have the demonstrated ability to handle stress, multi-task, and work in a fast-paced environment
YOU have the natural ability to motivated and encourage your team
YOU possess an up to date Food handling certification
YOU make an authentic connection with both customers and your team
YOU want to join a winning team where you have fun, challenge yourself and go the extra mile every day!
YOU enjoy wearing many hats; and thrive in a fast changing environment
YOU welcome learning new tasks and voluntarily jump in to help your team members and customers whenever needed
YOU know 2+2 doesn't equal 5
A typical day as a Supervisor:
Managing employees, including assigning tasks to kitchen and front-of-house staff while making sure they are doing them properly, efficiently, and according to health and safety standards
Oversee employee breaks and ensure positions are covered as each worker rotates
Organize weekly schedules and promptly address conflicts
Oversee that restaurant operations are providing a high-quality customer experience including but not limited to; speed of service, accuracy, friendliness and cleanliness
Monitor customer wait times and ensure that a certain time limit is not reached
Supervise the production of menu items to make sure employees are distributing food according to health and safety standards
Lead opening and closing procedures, including counting manual counts, creating cash accountability reports, conducting bank deposits
Responsible for safe or vault keys while on duty
Maintain a list of cleanliness and operation guidelines set by Edo Japan and the local health inspection agency, while ensuring the restaurant meets the standards
Engage and interact with customers creating an inclusive guest experience
Accurately enter orders through our POS system, receive payments and updates on customer orders
Resolve customer concerns and inquiries in a prompt and respectful manner
Ability to make excellent decisions under pressure that positively impacts the guest experience
Maintaining a safe, clean and clutter-free work environment
Replenish stock for both front and back end
Other duties as required
Here's the scoop on benefits:
Diverse Culture - At Edo we are proud of our diverse and inclusive environment that enhances and reflects the communities that we work and live in
Free Uniforms - We've got you covered with a stylish uniform and company swag
Flexible Schedules - Whether you are looking for a part-time, full-time, a second income or a new career challenge, Edo has a role for you!
Opportunities for Advancement - Looking to climb the corporate ladder? We offer a variety of advancement opportunities for non-management, management and corporate positions
Employee Discounts - Enjoy our yummy menu items with the added bonus of an employee discount
We thank all applicants for their interest; however only those being considered for an interview will be contacted.