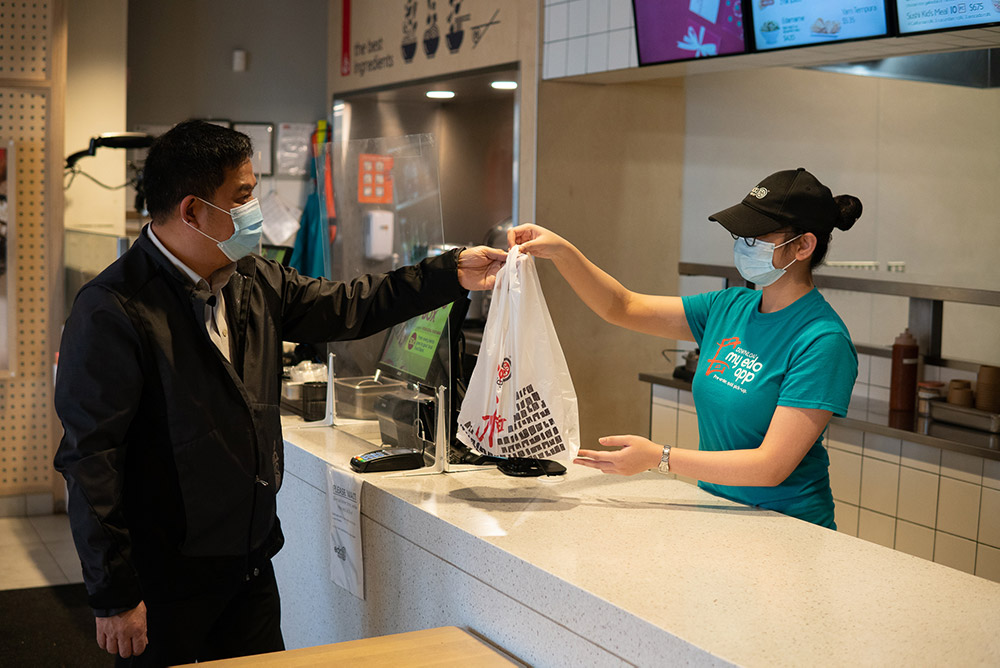 Edo's Guest Experience Specialists are the friendly faces that create LEGENDARY guest experiences during every customer transaction, every day! Simply put, our Guest Experience Specialists are "guest-obsessed"! They create a welcoming and engaging environment from the moment a customer enters the restaurant to the "Thank you, see you next time" upon leaving. Guests depart Edo feeling appreciated, satisfied and look forward to coming back day after day! You got this if:
YOU have mastered a memorable first impression inspiring customer loyalty and a desire to return to Edo day after day
YOU have previous Food and Beverage experience (it's ok if you don't, we all start somewhere!)
YOU make an authentic connection with customers by engaging in friendly conversation during every visit
YOU want to join a winning team where you have fun, challenge yourself and go the extra mile every day!
YOU enjoy wearing many hats; cashier, griller and ultimate Edo Ambassador
YOU are a menu expert and understand the importance of assisting our customers through educating and upselling additional offerings
YOU welcome learning new tasks and voluntarily jump in to help your team members and customers whenever needed
YOU know 2+2 doesn't equal 5
A typical day as a Guest Experience Specialists:
Engage and interact with customers creating an inclusive and legendary guest experience
Mastering knowledge of our menu, promotions and limited time offers to respond to customer questions and make suggestions
Accurately enter orders through our POS system, receive payments and updates on customer orders
Ensure the efficient flow of orders to and from the kitchen, with the correct priority
Assist in the final preparation of dishes to ensure accuracy, temperature and high-quality presentation before handing to the customer
Resolve customer concerns and inquiries in a prompt and respectful manner
Ability to make excellent decisions under pressure that positively impacts the guest experience.
Maintaining a safe, clean and clutter-free dining and work environment
Replenish stock for both front and back end
Other duties as required
Here's the scoop on benefits:
Diverse Culture - At Edo we are proud of our diverse and inclusive environment that enhances and reflects the communities that we work and live in
Free Uniforms - We've got you covered with a stylish uniform and company swag
Flexible Schedules - Whether you are looking for a part-time, full-time, a second income or a new career challenge, Edo has a role for you!
Opportunities for Advancement - Looking to climb the corporate ladder? We offer a variety of advancement opportunities for non-management, management and corporate positions
Employee Discounts - Enjoy our yummy menu items with the added bonus of an employee discount
We thank all applicants for their interest; however only those being considered for an interview will be contacted.